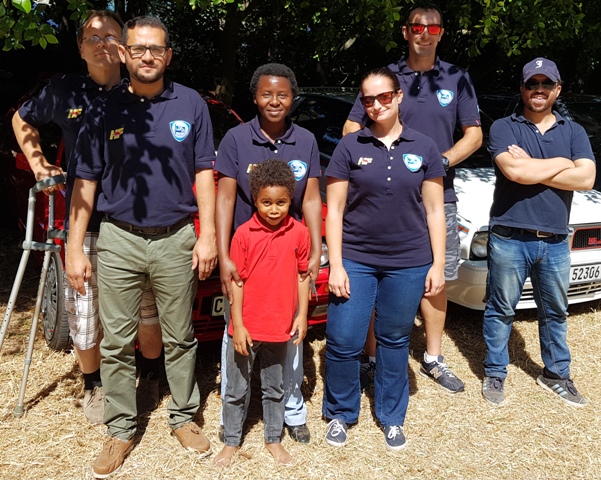 The Cape Lancia Club in Timor Hall 20129
Timor Hall Motor Show 2020:  our car selection

All cars arrived as planned:

1) Thesis V6  ( Lancia Auto)

2) Lancia Kappa  ( Reuben Isaacs)

3) Thema 8:32    ( Reuben Isaacs)

4) Beta Spider    ( Waheed Abdurahman)

5) Fulvia Saloon S2 ( Lancia Auto )

A big thank you to Reuben, Tertia  and Waheed. Sadly the weather was a letdown and I got rather wet, but as you can see on the pictures below, the kids had a good time. For next year we would like to see a

different selection of cars, we are hoping to get the Lambda, and there is still an Astura and a Flaminia Touring which we would love to have.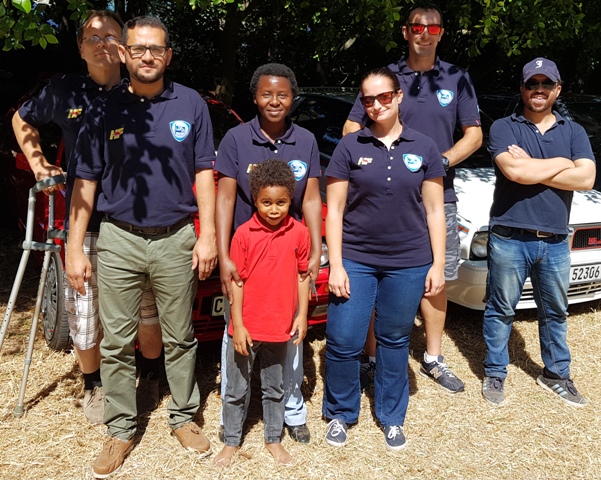 The Cape Lancia Club in Timor Hall 2018
The Elephant is a kind donation by the polish Lancia Club
It has been a good Sunday. The Cape Lancia Club was well represented. The weather was perfect and we could display cars from the 60ies up to the 90ies.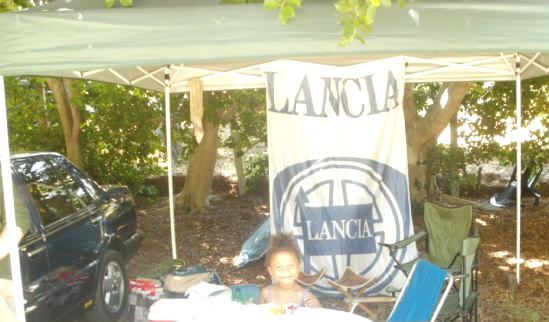 Our youngest member Lisakhanya Fiona is running the show. She shows you the lineup of the cars: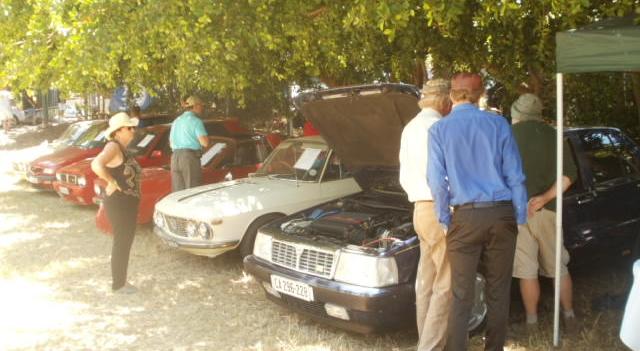 We are very happy that Reuben has managed to recover the 8:32 which was lost after the last owner passed away.
It just had a full service by the Scuderia Ferrari.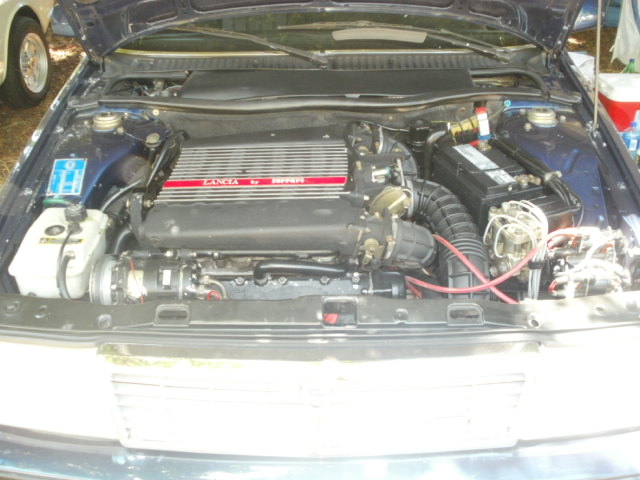 Next in line is Adriaans Fulvia, beautiful as ever: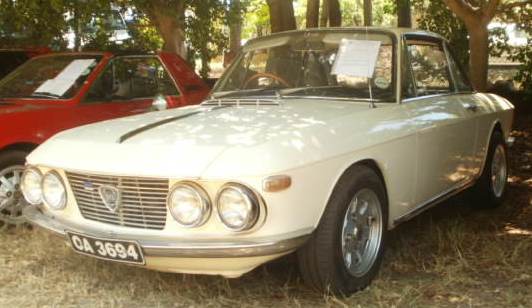 Waheed brought his Beta spider, a well kept example: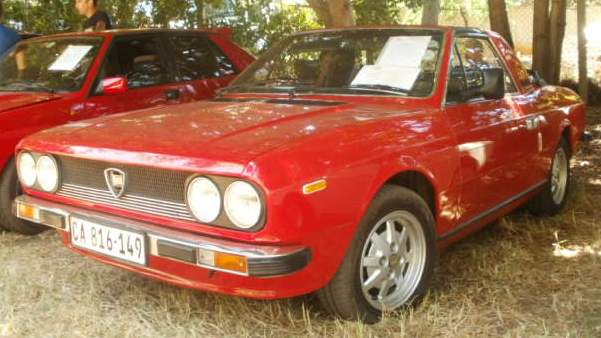 And Ronald brought his well known Delta Integrale: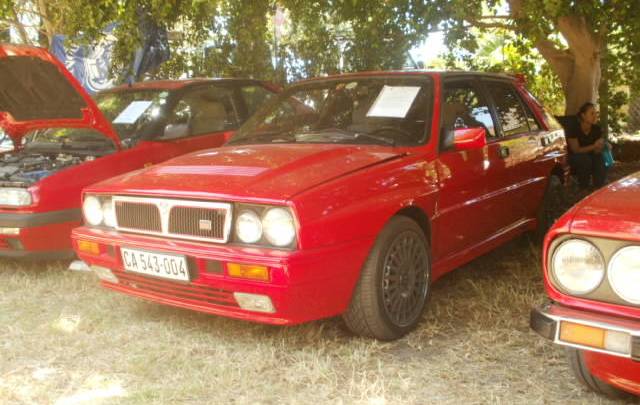 Gary was supposed to bring his Montecarlo, but the gear linkage broke, so Ronald brought his Delta HPE to fill in. this car is currently on the market.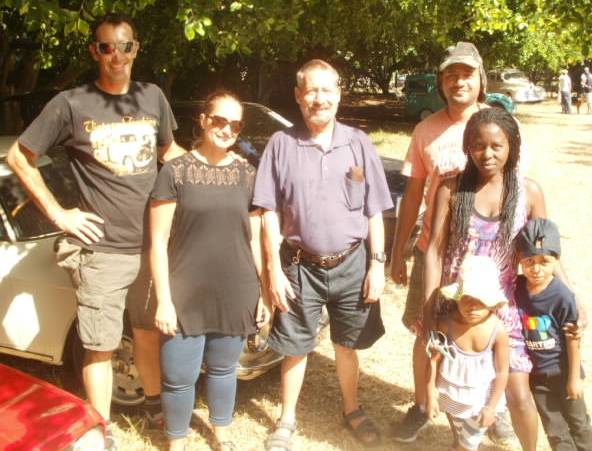 A big thank you to the Club members and their friends and family.
Ronald and Reuben have volunteered to look into the printing of shirts and other other promotional material. this is good news :)    For next year we would like to have a Lambda, a Astura and a Flaminia, if their owners can be so kind and volunteer..
picture above : Felix explains the supercharger to Nils
more  pictures on:   http://album.lancia.cc/club/timor_2016/
The Timor Hall show  was a full success, as a whole as for the Cape Lancia Club specifically.
We could fill up all 5 designated spaces, and went out to display a Saloon line-up, consisting off:
1) Fulvia GTE from Felix
2) Trevi Volumex from Ernst Konradi
3) Delta Integrale 16V from Ronald Cloete
4) Thema LX from Johan du Toit
5) Kappa Saloon from Reuben Isaacs
Thank you fro bringing your cars around. We also thank Craig Helstrip for bringing the Gazeebo and Michael Baker for giving a helping hand for the duration of the day. Most of all we thank Khungeka for food and drink and the kids for showing us the way forward.
For 2016 we need some kick start. Michael Baker has kindly volunteered to take over club activities. I hope he will be able to run the communications department, as I do not have the resources anymore.
There are more events to come this year, which we would like to participate.  Some branding would be good, to have our own gazeebo with our name on as well as caps and T-shirts. To achieve that we would however have to deviate from the "free for all"  model, an obstacle where others have failed before. Give you opinion if you would be prepared to contribute to this project.
We do need a chairman, an accountant, and events cum communication man/woman. In order to get myself out of the picture, I would like members to interact directly. Please advise if you object to your contact details being passed on to other members. If you don't, it will be assumed that you agree.  Is it worth the effort for Lancia ? Look at the international market: apparently it is :)
Cheers
Felix
More Articles ...