Killarney Extreme Festival Sat 24 Oct
While  Mama and Lisakhanya went to a retreat in gordons bay, LItha and me packed out bags and headed for Killarney. On the N7 we were overtaken and hit by a speeding bakkie. We deplore damage to the front left wing, one of the very very original panels that stood the test of time since 1975 and the ever so scares teardrop indicator, which is not original to this car but much prettier. Our tickets were ready at the gate, and a guard guided us to our destination, which was at the furthest end of the field. There we set up camp to see who was going to come: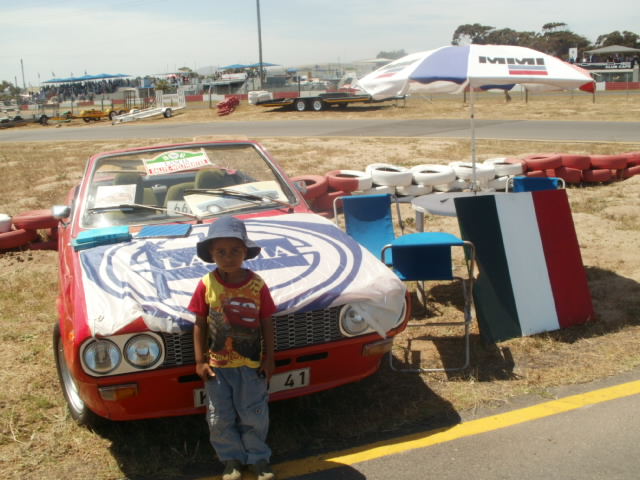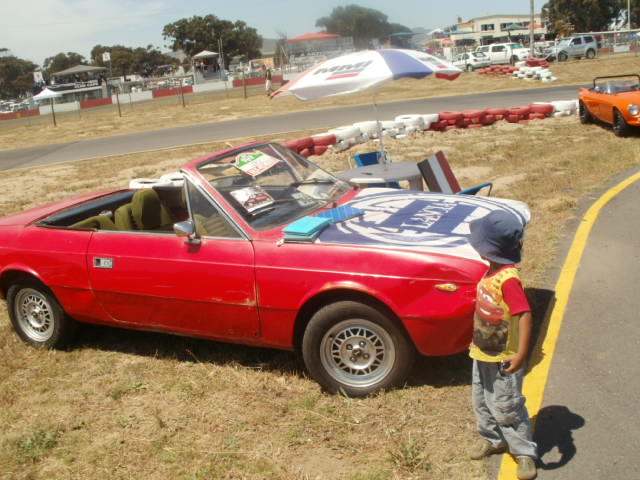 Her you can see our damage, while it is easy to repair, it is still unnecessary extra work. It appears that the organizers have vastly miscalculated the amount of classic cars to come, as for a long time we were all by ourselves, with only occasional visitors. But quite a few stated that they only know Lancia from the internet and have never seen one in the flesh before. We send went around for a site excursion and at least found ONE other Italian car: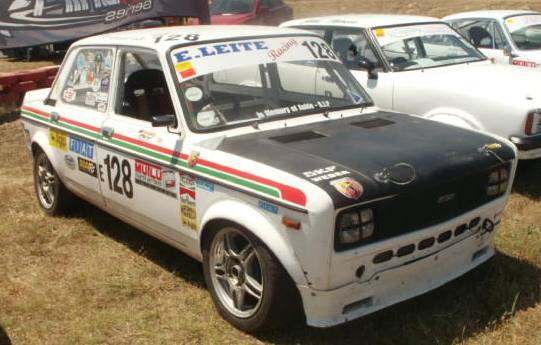 The owner of the FIAT also being the a event organizer, he later conceded to use the the placement of the classic cars was somehow a failure and apologized.
The cart Club was out in full force:

and here is a reminder that once upon a time BMW made beautiful cars: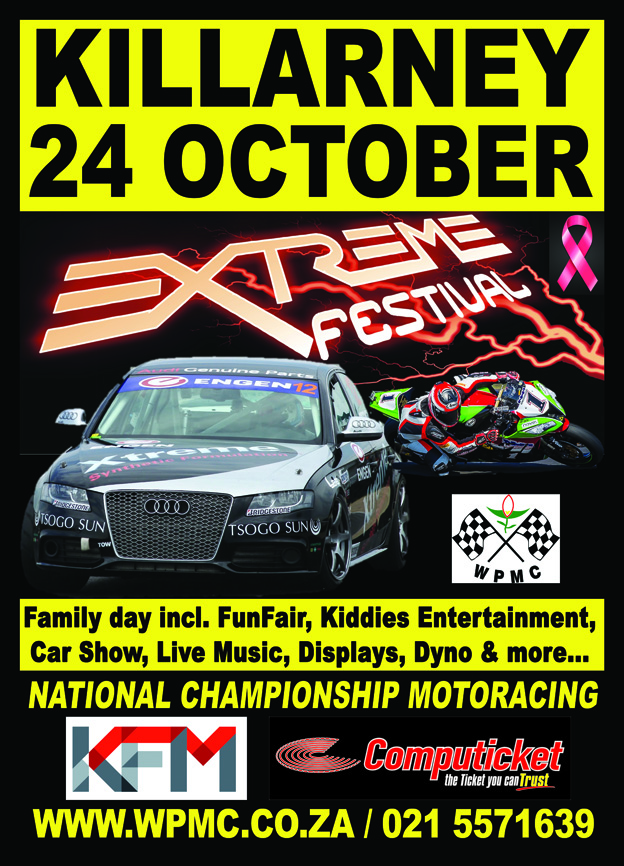 As part of our added attractions at Killarney Race Track (Cape Town) on Sat 24 Oct Extreme Festival (National Championship race meeting) , we would like to invite you to put a stand together promoting your club.
 The idea is to have as many stands as possible on the karting circuit from 9am till 4pm.
Each stand should have a few vehicles from your section as well as a representative there to answer any questions the public may ask.
 See artwork for this event attached, kindly use on Facebook, etc.
 Please could you kindly advise if you would be interested in this offer, if so how many vehicles would you like to bring.  
We await your feedback.
 Kind regards
Paul Simon
Events and Operations Manager
Western Province Motor Club (WPMC)
Killarney International Raceway (Cape Town, South Africa)
Tel. 021 557-1639